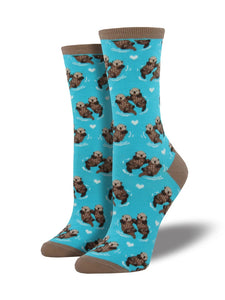 Women's Socksmith Significant Otter Socks Bright Blue
A happy otter pair holding hands and floating along. Yes, you will get compliments on this pair of otter socks, just be ready for them.
We just like to keep you warm, inside and out. Our styles are designed for the warm and fuzzy feeling of wearing cute socks.
Fits sock size 9-11 (Women's Shoe Size 5-10.5)
Fiber Content: 63% Cotton, 34% Nylon, 3% Spandex