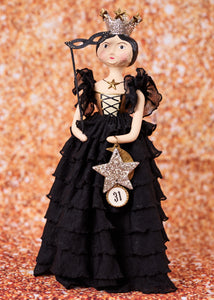 Queen of Halloween by Heather Myers
Queen of Halloween - Folk Art Figurine by Heather Myers Licensed by ESC & Company. Made of Hand-painted poly resin and fabric.
12.5" Tall
*One available.  The star on the back of her crown has a point missing.  Marked down to reflect that. $38.99 down from $48.99.