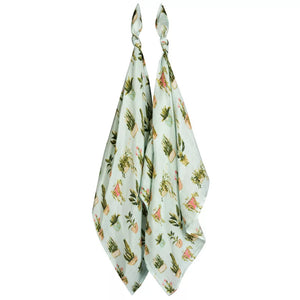 Potted Plants Bamboo Burp Cloth set of 2 by Milkbarn
We understand the daily messes and mishaps of our little ones. Generously sized, versatile and extra soft, our newborn and baby Burp Cloths (also known as Burpies or Burpees) help manage any clean-up.
Bamboo
With a blend of 70% rayon from bamboo for extra softness and 30% cotton for durability, our Burp Cloths naturally protects sensitive skin with the hypoallergenic and anti-microbial qualities.